Ballhopper Brute Teaching Cart 325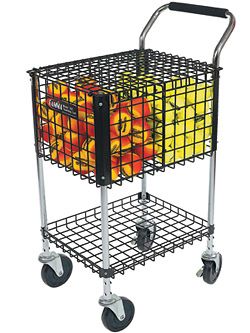 Ballhopper Brute Teaching Cart 325
The GAMMA Brute™ Teaching Cart™ is designed to fit through the gates and doorways typically found at tennis courts. Heavy duty coated wire basket, chrome plated legs, padded handle, and new bolted, durable rubber wheels with ball bearing swivel (including 2 with locking brake) are designed for everyday use on court. The Brute includes a convenient tray under the basket for storage.
Capacity : 325 Balls
Color : Black with chrome legs
* Brute Divider sold separately.